The Court of Arbitration for Sport (CAS) issued an award on its lack of jurisdiction over the appeal filed by a football agent against a decision of the FUR Player Status Committee. The CAS reasoned its decision by an explicit expression of will to refer disputes between the parties of the contract to Russian State Courts.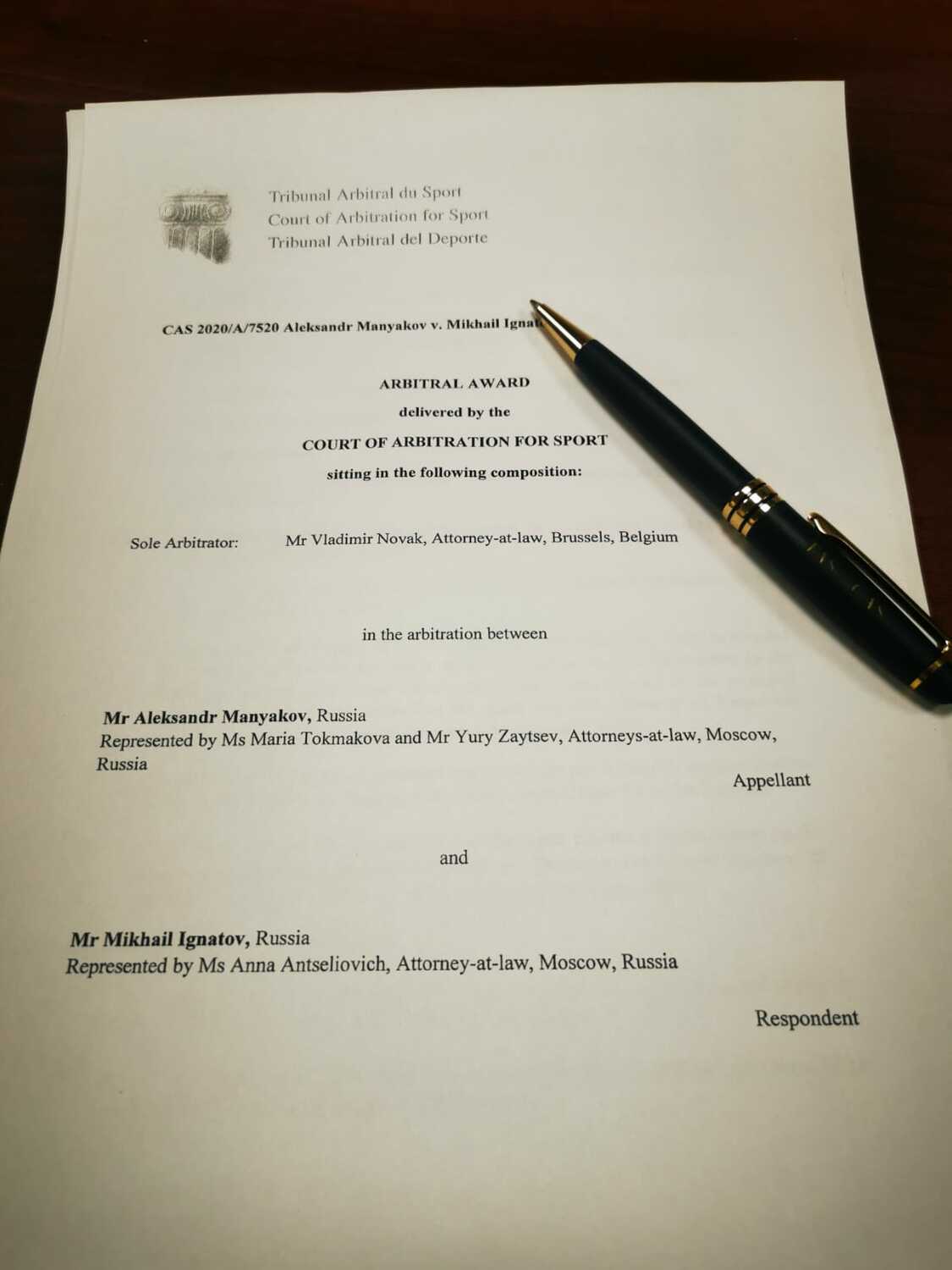 ---
In this case, Clever Consult represented Michael Ignatov, a football player, whose former agent, Alexander Manyakov, appealed to the CAS to overturn the FUR Player Status Committee decision with respect to Mr. Ignatov.
The footballer's legal team objected to the hearing being held in the CAS on the grounds that under the contract between the parties, all decisions of the FUR judicial bodies should be appealed in the Russian court of general jurisdiction; and that the final decision-making authority was the latter but not the CAS.
In order to understand the nuances of the Russian legal system and intentions of the parties the appointed single arbitrator even requested for additional explanations and eventually fully agreed with the arguments of the player's representatives.
"This decision sets a new precedent for Russian football. The CAS tends to be viewed as the highest authority for any sports related disputes. And while this is true for quasi-judicial proceedings (i.e. anti-doping cases and those related to eligibility to compete), when it comes to contractual disputes it is the principle of autonomy of will of the parties that prevails," Anna Antseliovich, the head of the sports practice of Clever Consult, commented.
"Given that the parties explicitly referred all disputes arising from the contract to the Russian courts of general jurisdiction, indirect referral to CAS through FUR Dispute Resolutions Regulations would not apply," the lawyer added.
"We are delighted to have taken part in setting such an important precedent for Russian football. In contracts, we often see unclear or vague wording concerning dispute resolution. It usually results in situations like that when parties simply do not understand whether they should refer disputes to the court specified in the contract or to the court of arbitration, as provided for by regulatory documents. The CAS gave a clear and definite answer to this dilemma," Anna concluded.
"Michael is very glad that he chose Clever Consult to represent his interests at the CAS stage, just as I recommended. The guys are famous for their non-conventional approach and attention to details. And it was my great pleasure to work with them," VaganDavidyants, the football player's representative, said.